Go to the basic non-Java version. Return to the charts main page
Strength - Cost
Rollover class name to view individual materals, click chart to return to class view. Hover mouse over property for brief definition.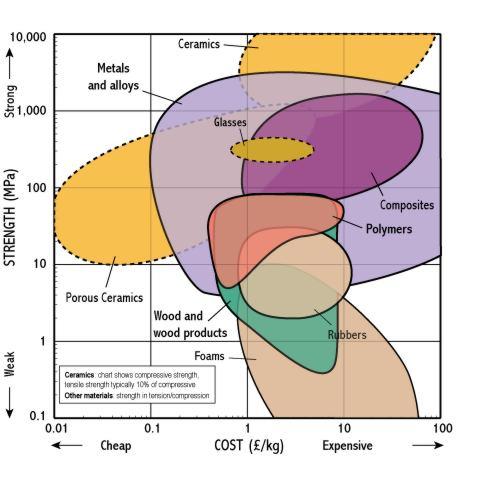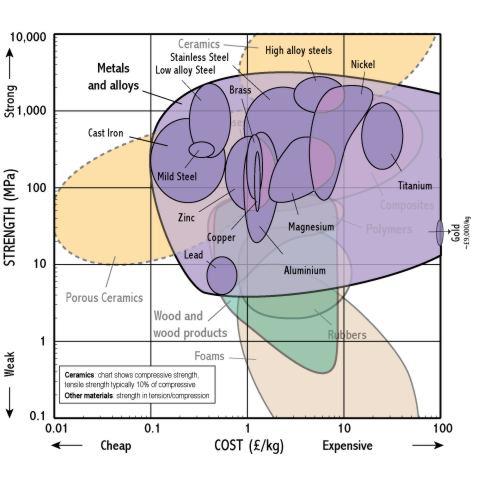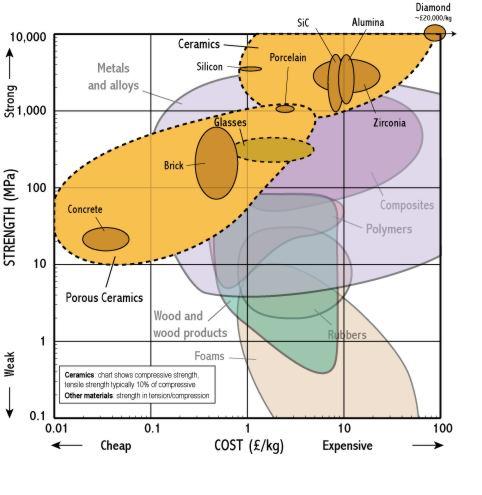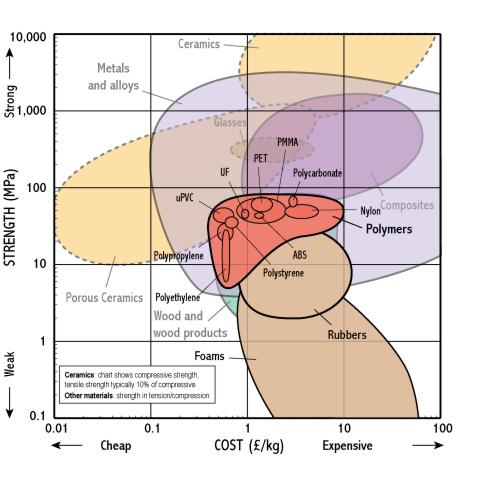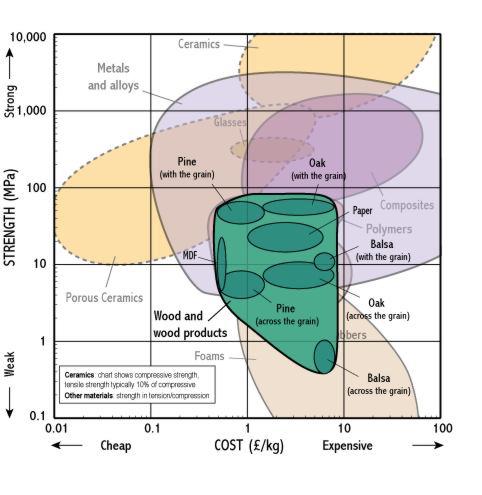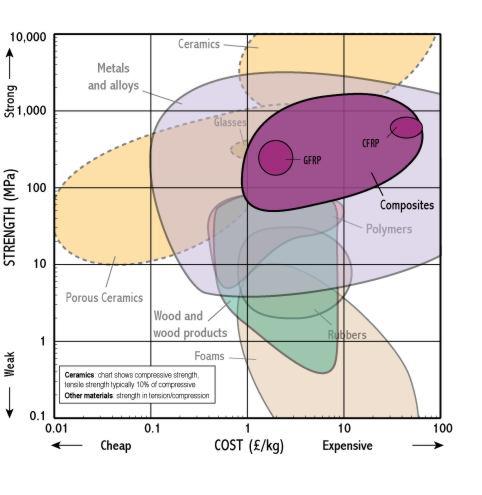 General Information
Strength measures the resistance of a material to failure, given by the applied stress (or load per unit area)
The chart shows yield strength in tension for all materials, except for ceramics for which compressive strength is shown (their tensile strength being much lower)
Many applications require strong materials, e.g. screw drivers, safety belts - these lie at the top of the chart
Unfortunately there are few cheap high strength materials (top left)
Physical Insights
Ceramics and glasses have directional covalent bonds. They are weak in tension because they are sensitive to small cracks or flaws.
Metals do not have directional bonds and have similar tensile and compressive properties
Cellulose microfibres make wood strong in tension along the grain
Alloys are much stronger than pure metals
Metals can be strengthened by heat treating to change the microstructure
Example Uses
Teflon as a non stick surface for frying pans
Ceramic for fire bricks and for coatings for jet engine blades
Tungsten for light bulb filaments
Simple Questions
Why is wood used for beams rather than stone, when stone has a higher strength?
Why is pottery weak?
Why is steel the most commonly used 'strong' material?
Select materials for a screwdriver.
Select materials for a glass-cutting tool.
Further Questions
Why can polymers operate only at low temperatures when their polymer chains contain covalent bonds like ceramics?
What is the operating temperature of a light bulb filament?
---
Select chart: